Living in Germany had many upsides. Even though I encountered difficulties in this post I will talk about everything I loved and still love about Deutschland. From free education to low crime rates there are many brilliant things about Germany. I do miss my time there and the whole Erasmus experience so this post is me reminiscing and paying tribute to Germany.
Free tertiary Education for all
All universities are free to attend for both Germans and international students. I would love to pursue a PhD but, if I decide to do it in South Africa I have to get funding from a scholarship fund. Getting a scholarship is tough and many deserving candidates end up having to work whilst completing their PhD in order to pay their bills. Completing a PhD is a full-time job in itself and coupled with full-time employment it is hectic. Germans get to study for free and only tend to pay minimal registration fees even so people who can prove that they are economically needy get full sponsorship from the state. So yay to that.
Wine is cheap
You can find good wine. Yes I know Germany is known for its' beer, not its' wine but, you still can find wine that happens to be inexpensive. I attended a wine festival so I got to try a few wines and loved the Riesling.
Public transport
It's integrated, there are apps for all forms of transport the bus, U-Bahn( underground metro) and the train (S-Bahn). They run later than transport in South Africa. All public transport is free for university students in their region this was really wonderful since I saved on travelling costs.
Safety
Crime is low in Germany and it's just safer than South Africa. I felt much more comfortable walking at night. Although crime occurs everywhere it's far less in Germany.
Chocolate
The chocolate is really good Ritter is inexpensive and delectable. Lindt chocolate is also really cheap. Chocolate in Germany is high quality and doesn't break the bank. As a person who's chocolate obsessed, this was a major advantage for me.
Festivals
There are so many different kinds of festivals. I attended a Cherry Blossom festival, Japan Day, Another Japanese festival, North-Rhine Westphalia's 50th Birthday festival, Cologne Carnival Germany is home to festivals. There are cultural festivals, film festivals, book festivals you name it.
Location
Germany is surrounded by other European countries. This meant that I got to travel by bus or train around Europe. Essen, where I lived, was also very close to the Netherlands where my friend lives so I got to visit her and she visited me twice.
The trees
I love trees my brother in law says it's because I'm short and I'm an elf. It's his nickname for me Nikki the elf. I randomly took photos of trees and sent them to my boyfriend whilst I was away. So the greenery of Germany made me very happy. The path to my apartment building cut through a forest area to and allowed me to see trees every day.
Raspberries
Raspberries were growing around my building and I picked them. In Germany, you are allowed to pick fruit and vegetables which grow in the wild as long as it's not on private property it's fine. I ate them as is and froze tons. I made a berry sauce which I served with pancakes or ice-cream. I did get a few stares but, they were worth it. Freshly picked berries and they were free.
Books left outside
In certain booths, you can find books which people leave for others to take. I love books and although most of the titles were in German I found a few English books. As a bookworm, this discovery put me into 7th heaven.
The helpful police
Sometimes in SA, I feel that the police are sleazy. Not all police officers are like this so I won't paint everyone with the same brush. But, I have had police officers honk their hooters at me or ask me for my number when I needed documents certified which I find inappropriate. In Germany, I never had these experiences. All the officers were helpful and spoke fluent English. Essen had a terrorist scare which turned out to be a hoax the bus and train station was cordoned off immediately. Police vans where in sight, the bomb squad came out and when I asked the officer where to catch the bus she politely directed me. The police were responsive and assertive without being aggressive. It was well managed and every officer I spoke to was always kind.
Catcalling isn't popular
I didn't get catcalled at in Germany; this is something that was lovely. My Russian friend loved it too. That's not to say that it never happens or that there isn't any sexism I just was lucky not to experience catcalling.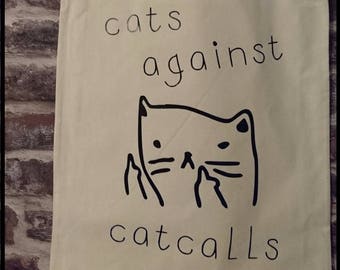 Germans love South Africa especially Cape Town
For Germans South Africa is exotic it's a popular German tourist destination. Many of my German classmates had been to South Africa. Cape Town is a favourite city amongst Germans as well. I remember going to a club with my Russian and Mexican friend the bouncer said nothing about where they were from. When he saw that I was South African he was in awe. He even said it's far away and exotic and welcome to Germany. Germans warmed up to me when they found out I was from Cape Town. I mean one of my classmates actually compared Seapoint's promenade to the French Rivera. She said " South Africa is the gateway to Africa. It is a safer African country to visit and to Germans it is exotic"
The best winter jackets
The winter coats and jackets are better, warmer because it snows there. I posted my parka back home and it's lined with sheep wool. It's like wearing a blanket.
The cost of airtime and data
In South Africa, data and airtime costs are far too high. In Germany, I spent less on data as my router allowed me to connect my phone to the free wifi in my apartment.
Shoes in my size
I'm short and my feet are small. I wear size 2 and 3 shoes in South Africa. That's a size 36 in UK sizes and German size.I brought 5 pairs of shoes back home from Germany because I could easily find shoes that fit my feet what a wonderful thing.
I could afford things
My scholarship was really good it covered all my living costs and I was left with a good sum of cash after my living expenses. I bought 3 Valentino bags one for myself, one for my mom and one for my sister. I bought myself lots of new clothes, underwear and silver jewellery. I still managed to save, travel and go out with my friends.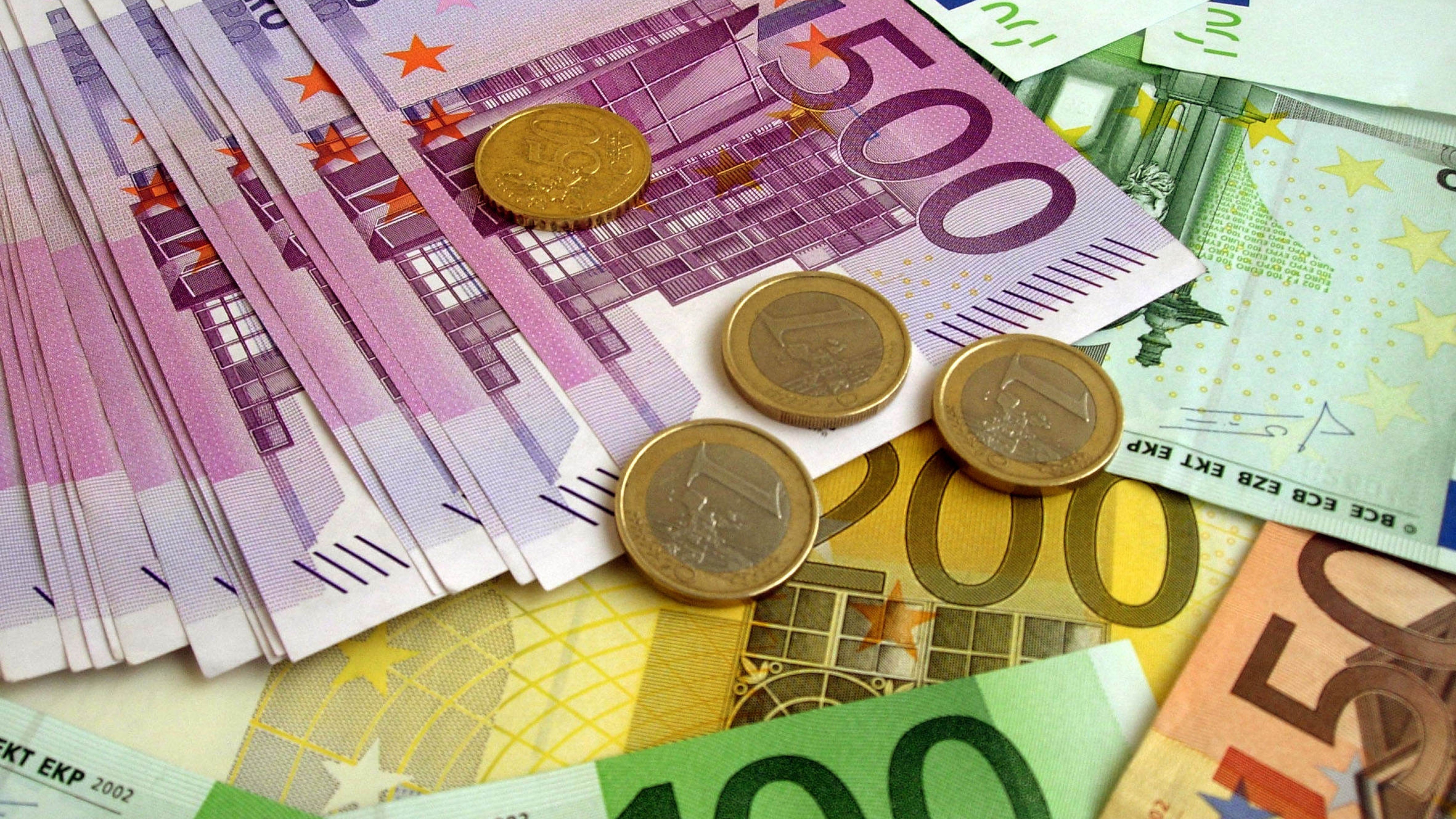 Data included in free tuition
For students, the data is included in the tuition cost. I got 500 gigabytes every month and if I didn't use it all it would roll over to the next month. Data costs in South Africa are amongst the highest in the world so this was a mega perk of studying in Germany.
Indoor heating
Cape Town generally doesn't have indoor heating in homes. Germany does even the bathroom has a radiator you never have to be in a cold house in Germany.
Ice-cream shops
Eis café( ice–cream shops ) Germans love ice-cream all year round you can find ice-cream cafés all over the place. In the suburb of Essen, there was one which I could walk to. It was about 5 minutes away from my place.
Christmas Markets
Starting in November already Christmas markets in Germany are magical. Tiny kiosks which look like houses sell Christmas ornaments, gifts and food. You can get eggnog, hot chocolate or Glüwhein to. Glüwhein is a spicy warm winter wine sold at Christmas time. I have read some bloggers bashing it as watered down I have to disagree big time. The wine is flavorful and perfect to warm you up. It also comes in pretty mugs with different Christmas motifs on them.
Churches
The churches in Germany are generally free to enter and are very artistic. A lot of history also surrounds German churches. The one I like the most was Aachner Dom. The gothic styled Cologne Cathedral draws thousands of tourists every year so if you are around it's worth seeing.
Castles
There are so many Castles around Germany Neunweihnstein Castle in Bavaria is Germany's biggest tourist attraction. Its design was used to inspire the Disney castle.
Lakes
Germany has large lakes which you can even swim in. Lakes that are massive aren't found as much in South Africa.
Art
Germans appreciate art and there are many art galleries. You can go to the opera or see a ballet show. There's a bit of everything for art lovers. There are art scenes all over the world obviously but, what I love about Germany is there are often free art events that you can attend. In Gottingen, my friend Kholo and I randomly stumbled across an outdoor orchestra and they sounded great.
IKEA
My friend Maria from Syria took me to IKEA for the first time and I must say it was fabulous. She took me within the first few days of me arriving. And showed me around. I love the home ware products which are colourful and inexpensive. And there's a restaurant inside the store. I wish South Africa had IKEA stores.
Döner
In Germany, it's called döner kebab whilst in South Africa, we call it a shawarma. This delicious it is a pita bread with meat inside of it and salad. There are many variations. I must say though I loved Germany's version. As a student, it wasn't expensive for me to buy it for around €5. It cost me roughly R75 which in South Africa it costs around R55. The thing about the German version though is that the portions are double the size. I could hardly finish my meal when I ordered döner
The social meet-ups
As an international student living in Germany, I had many opportunities to meet other students. Both locals and other international students. The university culture in Germany tends to incorporate events and places where students can meet each other.
Internet banking
In South Africa I'm still wary of internet banking in Germany I used it often. To book trips, train, bus tour group tickets as well as for events such as the ballet. It felt safer and it was easy to use in South Africa I'm a bit paranoid about being scammed.
The Altstadt
I didn't get to experience much of the natural beauty of Germany unfortunately. However, the older parts of certain places made up for that. Walking around in the streets where the houses looked like gingerbread houses was astounding.
And that's my list of top 30 things that I love about Germany. Thank you for reading my post and for supporting my blog. If you have any questions or comments please feel free to let me know. You can comment below or e-mail me. I'm open to discussion, critique and collaboration. I also love reading comments on my blog.
Wishing you happy travels through the journey of life!
xxx Nikki xxx